Introduction
We founded Royal Private Coach with the goal to support our Personal Training clients on the way to better fitness, health, balance and quality of life through a professional global team and to establish a standard for highly professional and friendly customer services. Our personal trainers are selected, tested and supported by an extensive quality management. For finest support we keep the number of our private trainers and customers at each location on a manageable level. It is about really individual and pleasant training. It is all about YOU.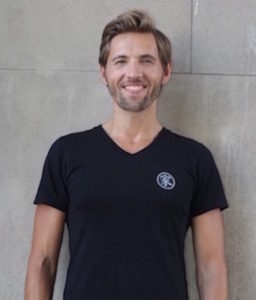 Personal Trainer Vancouver
Welcome to Royal Private Coach and the Vancouver coaching team. We offer tailor-made solutions for personal training and corporate fitness throughout Canada, US, Europe and worldwide. The company was founded in Germany, our main location and headquarter is Vancouver. In addition to the personal training, you can book yoga/pilates programs, personal development coaching (health, nutrition, life, balance, success, business, interior design, style) and wellness treatments. You will find an expert for every area of your life that accompanies you to the next level. We train our clients in fitness clubs, personal training studios, in-home and outdoors. It is possible to book a personal trainer or a complete personal trainer team and have also online training via Skype or Facetime. It's about the best for body and soul. It is about YOU.

Your Personal Fitness, Health and Life Coach
Personal Training Vancouver, Corporate Fitness and Life Balance.
You will find experts in the areas of Functional Training, Athletic Fitness, Yoga, Health, Life Balance, Nutrition, Strength Training and Weight Loss. We coach individuals and corporate clients (corporate health management, 1:1 training, fitness courses, seminars, workshops). In addition, we offer Personal Development Coaching (life, health, business, success coaching). In this way you can start with a personal trainer in Vancouver and get guided by a full team of coaches in different countries if you are on business trips, traveling or living a global life. It is also possible to book online training services and coordinate your training or meet a coach.
Scout: We are also looking for the right personal trainer at locations that are not yet developed and presented on our webpage. Our task is to check the certificates, documents and do a trial training with the appropriate coach.

Vancouver,  Los Angeles, New York, London, Amsterdam, Munich, Berlin, Vienna, Milan, Marbella, Zurich, Hamburg, Madrid, Mallorca, Ibiza, Sydney, Melbourne, etc.

Media:
Cosmopolitan Magazine, New York Body Plan, TV Show, Pro 7 Taff, Finest Magazine, Süddeutsche Zeitung

Our Services
WE ARE LOOKING FORWARD TO CONSULT YOU PERSONALLY ABOUT OUR OFFERS, CREATE A TRAINING CONCEPT AND BRING YOU TOGETHER WITH THE RIGHT COACH