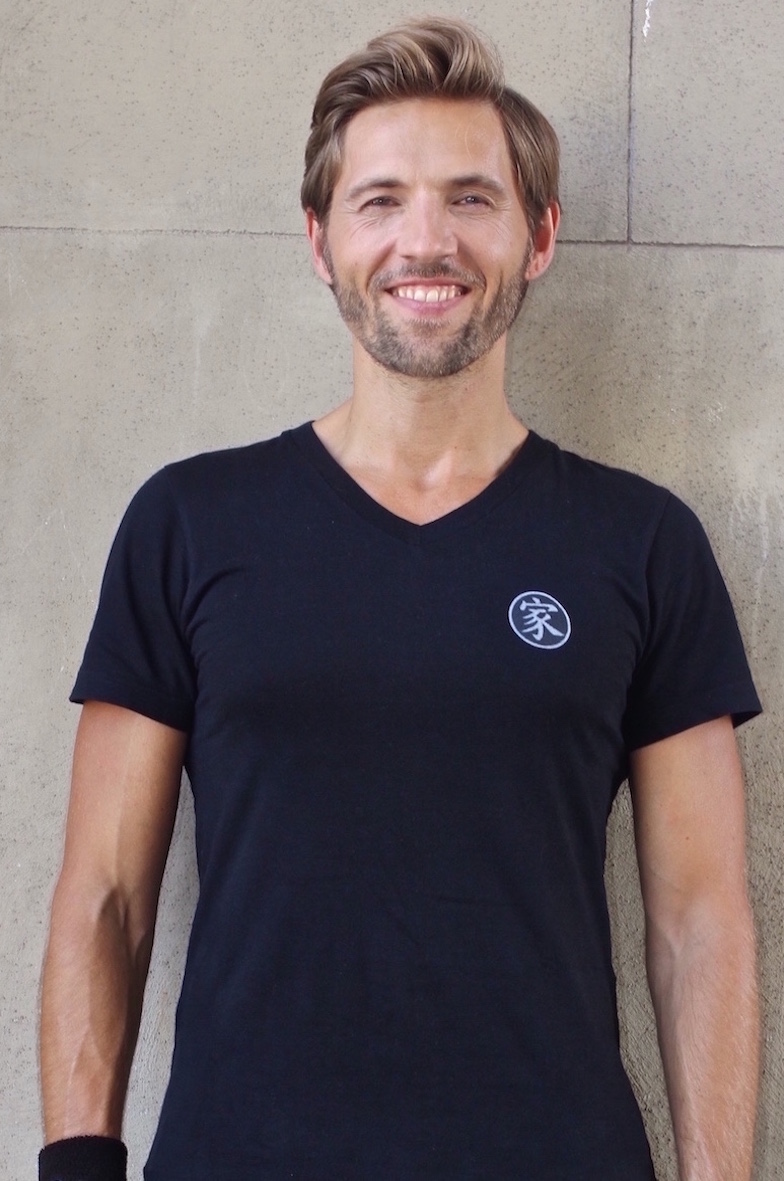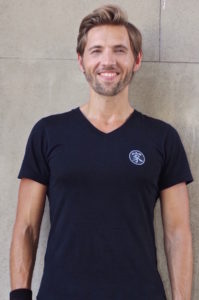 Jürgen > Personal Trainer, Managing Director, Corporate Fitness Coordinator, Yoga Coach
As a personal trainer I focus on holistic programs and effective ways reaching condition, strength development, weight loss, performance, balance and flexibility goals. In my sessions you reach your objectives fast, healthy and with much fun. More than 18 years of professional experience as a personal trainer refined my style. After all this time and experience in the fitness industry, I am very motivated and excited about my work as a personal trainer and manager of the company, the success of our customers, the advantages of the individual 1:1 private coaching and the diverse coaching styles: Strength and shaping elements, yoga, back stabilization, functional training, flexibility, agility, athletic fitness, cardio, vitalization and breathing techniques, etc. After my health science studies and the start of my career as a personal trainer I lived from 2005-2007 in Asia, where I studied ancient yoga. Finally, the next years my vision of founding Royal Private Coach in Germany/Europe and building a worldwide team of coaches became reality and 2019 I moved with my wife to beautiful Vancouver to establish our teams in Canada, US and Asia.
References: Body & Soul, Boston Consulting, Stratley, BMW, Munich Gym, etc. Studies Health Science TU Munich, Fitness & Personal Trainer (BSA Munich), one-year Yoga Teacher Training (India), Health Coach
Offer: Personal Trainer Downtown, Yaletown, Kitsilano, Richmond, Coal Harbour, Westend & West Vancouver
Personal Training, Yoga (Beginner, Intermediate), Life Coaching, Courses (Functional Training, Healthy Back, Fitness), Life Balance
Michael > Personal Trainer Vancouver, Functional Training, Athletic, Weight Loss
After graduating high school, I enrolled in and completed a fitness trainer program at Elevated Learning Academy. My learning continued with the completion of my certification with the American Council on Exercise, as well as taking a course to become a specialist in weight management. I moved to Vancouver 3 years ago, and have been enjoying it since, especially with all the fantastic opportunities to be active in this city."
"All of my life I have been passionate about fitness. Growing up in Edmonton AB, I was always active and loved playing sports, but the main turning point in my life was when I was in high school. There was a full time personal trainer working for the school gym who was an amazing role model for me. He motivated me in so many ways, and taught me to have goals and dream big. His mentorship made such a big difference in my life because it inspired me to become a fitness trainer so that I could have an impact on a person's life and help them acheive their goals in the same way my trainer did for me.
Offer: Personal Trainer Vancouver, Downtown, Coal Harbour, Westend, Yaletown, Kitsilano, In-home training all around the city

Alannah > Personal Trainer Vancouver & Kitsilano, Weight Balance, Fitness & Wellness Programs, Healthy Back, Yoga, Pilates and Bellyfit
Holistic fitness is an evolved embodiment. As a holistic fitness specialist and somatic educator, Alannah aims to facilitate a sustained deeper sense of well-being and internal connection with the body. She believes in the wisdom of the body and the healing power of movement, unconditional grace, kindness and acceptance.
Before coming to live in Canada in 2001, Alannah was a student of Kung-Fu, Tai Chi and Qi-Gong at the American Church in Paris under Master Tran Kinh. In Canada she practiced Hip-Hop dance, Bellydance, African Dance, Pilates and Yoga. From this background she brings to you love for efficient, meaningful movement, and mindfulness.
Alannah is a holistic fitness specialist, BCRPA registered fitness leader since October 2004. Personal Trainer, Weight Trainer and Fitness Instructor, certified to teach Yoga, Pilates and Bellyfit.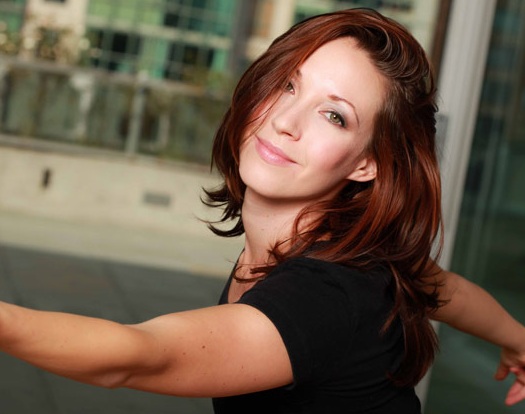 Emily > Personal Trainer, Dance Elements, Flexibility, Kinesiology, Health, Online Coach
I am a holistic personal trainer and wellness coach from Vancouver (Canada) with over 10 years of experience in fitness. I began my career as a professional dancer, choreographer, and instructor in Canada & USA and these experiences in movement and the body helped me discover my love for wellness and fitness. In 2008, I graduated from the University of British Columbia with a degree in Kinesiology & Health Science, and now focus on personal training, group fitness, rehabilitation, and health and wellness coaching.
I enjoy seeing my clients achieve their fitness goals and strive to help them in any way I can. Because of my extensive background, I can apply diverse knowledge and training skillsets to ensure my clients succeed!  I confidently and appropriately modify my training style for each person and I always focus on a healthy, safe, and HOLISTIC approach to health and wellness. Currently, I am also studying again to complete my Diploma and Doctorate in Traditional Naturopathy which reflects my holistic lifestyle and core values, i am very happy about this profound knowledge which brings added value to my clients.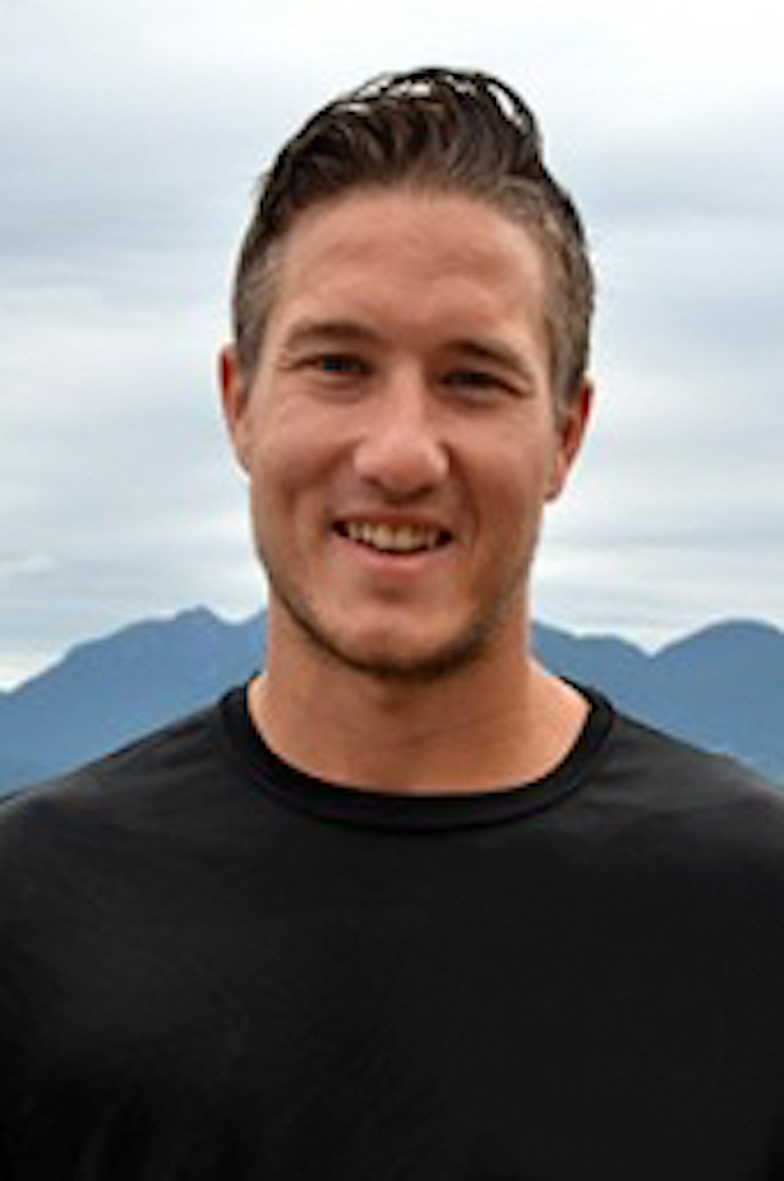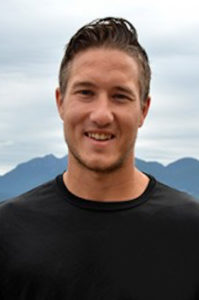 Angus > Personal Training Vancouver, Efficient H.I.I.T, Nutrition, Health, Corporate Fitness
Angus is born and raised in Vancouver, B.C. and has been a trainer and coach for the past 10 years. This passion for healthy living is a lifestyle he likes to share to his clients. Fitness and the feeling of empowerment have always been areas that Angus has shared. He continues to be active in the community from running, football, biking, snowboarding, weight-lifting, golfing and kayaking. This passion is a dedication to help share his expertise and education to our clients to help achieve their goals.
As an athlete, he grew up playing on Youth National soccer teams and playing soccer oversees. He received a full scholarship to Towson University NCAA Div. 1 where he graduated in 2008. He also represented Canada in 2012 on the National Football team in their successful bid for the World Cup.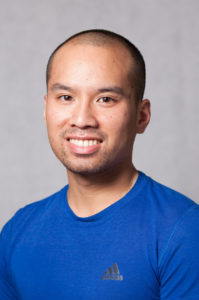 Adam > Personal Trainer with Focus Fitness, HIIT, Strength, Weight Loss, Health and Rehab
Adam grew up in Vancouver and he loves it so much that he even can't fathom living anywhere else in the world. He has always remembered being active and from the very first time he picked up a weight he loved to push himself in the gym. Eventually that lead him to achieve a Bachelor of Human Kinetics degree from the University of British Columbia. Adam has been personal trainer and strength coach for 10 years and 4 of those years he worked additional in rehab as an exercise physiologist to combine his knowledge of fitness and high intensity training with health and prevention. Furthermore he is working with clients that have metabolic diseases, helping them towards behaviors that promote healthy living and longevity.
Offer: Personal Trainer Downtown, Yaletown, Kitsilano, Richmond, Coal Harbour, South Vancouver, Westend & West Vancouver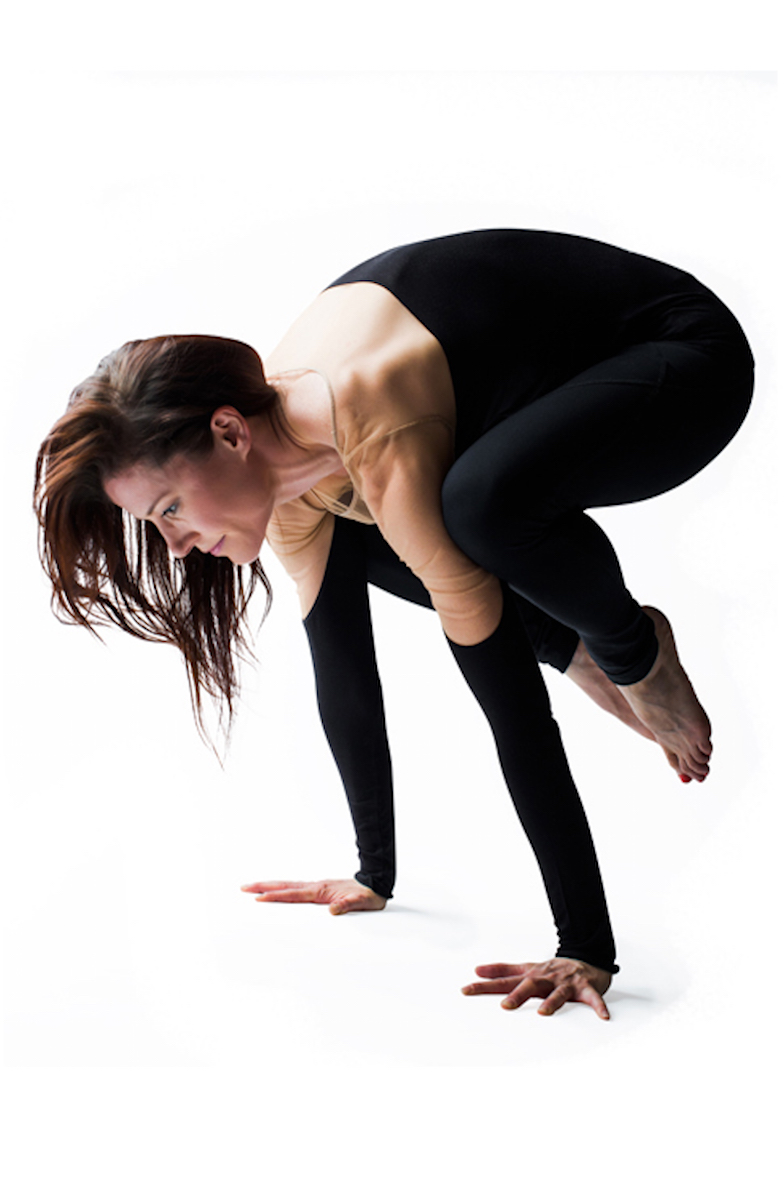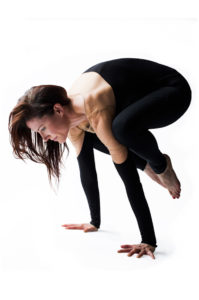 Rachel > Yoga Expert, Personal Training Vancouver, Teacher Trainer, Corporate Fitness, Life Balance Coach
I am a yoga instructor, teacher trainer and director of Teacher Development and College for YYoga based in Vancouver, BC. My love of yoga began almost twenty years ago while I was working in New York City. Overstressed and overwhelmed, yoga provided me with a precious space come home to my body and myself. Using the tools of yoga – posture, breath, meditation, and just a dash of humor – I will help you to access your optimal physical and mental well-being. Our work together will be tailored to your needs; whether you need flexibility, strength, or stress-relief, we will create a customized program to help you be your best in your daily life.
I love working with all levels of practitioners. Whether you are a veteran yogi or just starting out, I look forward to supporting your journey!

Jean > Personal Trainer Vancouver, Sports Specific Training, Rehabilitation, Cardio Training
Growing up as an athlete, I was always interested in how to improve myself and get an edge against my competition. Obtaining my Personal Fitness Trainer diploma was mainly due to self centered behavior to get better as an athlete. Unfortunately I ran serious health issues while blindly following mainstream advice in regards to health and nutrition. A lot of learning, dedication and determination was required for me to climb out of my rut and I am now in a place in my life where I just want to empower people with my knowledge so they can improve their health and fitness efficiently while avoiding the dangerous pitfalls. My unique skill-set merges neuroscience with training.  As our nervous system controls everything, there are a lot of really efficient ways to improve your overall health and fitness.
Areas of expertise include: Pain elimination, Sports specific training, Sprinting, Vision training, Endurance/stamina training, Strength training, Depression & anxiety, Habit change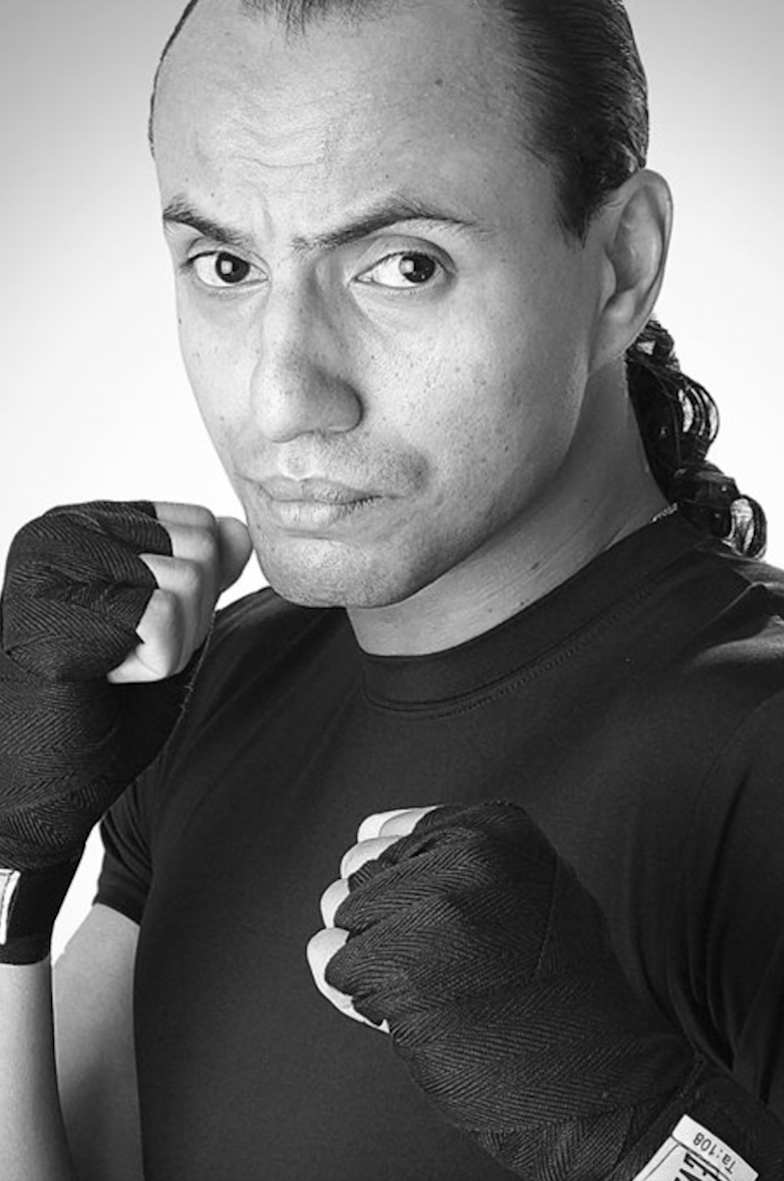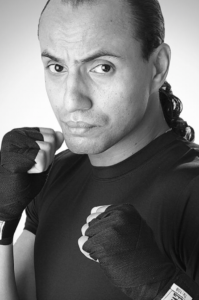 Teddy > Personal Trainer Vancouver, Martial Arts
My Dad gave me the inspiration & passion for sports, he introduced me to Martial Arts. I remember when i was a young boy, he told me that everything in life is possible, you just have to believe in your dreams and work constantly for it. I use this phrase until now. Martial Arts was the 1st sport in my life that gave me discipline, strength and helped to build my confidence. Also it was my dad who supported me when i was a Sprinter Semi-pro athlete in 200 & 400 meters to go beyond my limits when i was grown up.
After my university degree in physical conditioning training and profound practical experience as a Coach i left France and moved to Canada. My goal was to continue my career as a Strength & Conditioning Coach, Personal Trainer and Martial Arts Expert to challenge my skills within a new culture. My heart is for both Canada my home & France my roots. I have been coaching  for over 10 years and no matter if it's Conditioning Training or French Martial Arts my goal is to share my passion and inspiration with my clients and support them reaching their goals.

Veronica > Personal Trainer Vancouver & Kitsilano, Weight Loss, Fitness Programs, HIIT, Functional Training
Text coming soon